Descriptions
MagazineValues
Golf Digest is edited for golf enthusiasts at all levels of ability-from beginners to low-handicap players-to help them improve their play and enjoy the game even more. Each month, Golf Digest provides in-depth,
DiscountMags
Improve your game with Golf Digest. Subscribe now to get instruction from the game's hottest pros - Ernie Els, Justin Leonard, Phil Mickelson, and Tiger Woods. Golf Digest gives you more and better tips than any other golf magazine. In every issue you'll get two tear-out sections - Basics, a refresher on fundamentals, and Pocket Tips, a review of the issue's best tips. You'll also get equipment reviews, America's greatest 100 golf courses, feature stories, and much more.
Direct Magazine Service
Golf Digest is the most widely read golf magazine, trusted for its golf instruction and golf course rankings and recommendations.
Amazon
Golf Digest is the #1 golf publication. Each issue is packed with: instructional tips and techniques, exclusive instruction from the game's hottest pros like Phil Mickelson and Tiger Woods, reviews of the top equipment, personalized instruction section, and Pocket Tips to take with you wherever you go!
MagazineLine
Golf Digest is the magazine that provides instructional articles and guidance for all skill levels.
Similar Magazines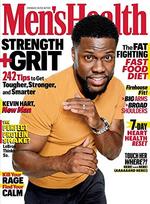 Men's Health
Cover Price:
$4.99
Lowest Price:
$5.00
for 10 issues ($0.50/issue)
You Save:
$44.90 (90%)
Merchant:
Amazon
Digital Subscriptions Available
View details »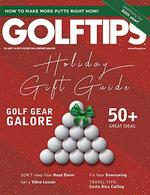 Golf Tips
Cover Price:
$5.13
Lowest Price:
$14.97
for 6 issues ($2.50/issue)
You Save:
$15.81 (51%)
Merchant:
DiscountMags
Digital Subscriptions Available
View details »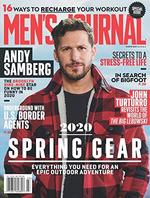 Men's Journal
Cover Price:
$5.99
Lowest Price:
$31.49
for 48 issues ($0.66/issue)
You Save:
$256.03 (89%)
Merchant:
SpeedyMags
Digital Subscriptions Available
View details »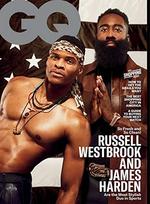 GQ
Cover Price:
$7.19
Lowest Price:
$26.01
for 33 issues ($0.79/issue)
You Save:
$211.19 (89%)
Merchant:
SpeedyMags
Digital Subscriptions Available
View details »
Golfweek
Cover Price:
$6.52
Lowest Price:
$44.10
for 66 issues ($0.67/issue)
You Save:
$386.31 (90%)
Merchant:
SpeedyMags
View details »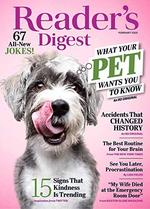 Reader's Digest
Cover Price:
$3.99
Lowest Price:
$5.00
for 10 issues ($0.50/issue)
You Save:
$34.90 (87%)
Merchant:
Amazon
Digital Subscriptions Available
View details »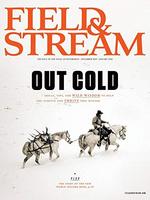 Field and Stream
Cover Price:
$7.83
Lowest Price:
$16.95
for 36 issues ($0.47/issue)
You Save:
$265.05 (94%)
Merchant:
Direct Magazine Service
Digital Subscriptions Available
View details »