Descriptions
BestDealMagazines
Backpacker Magazine is for the reader who loves an outdoor adventure and are serious about their passion for the outdoors, whether it be a simple day hike or an all out backpacking trek. Backpacker Magazine provides expert information on the best trails in America, including GPS coordinates to get readers to the most remote and beautiful places nature has to offer. Each issue of Backpacker Magazine features Tripfinder (match 3 different destinations with 3 different timeframes to determine your best adventure trip), 5 Minute Meals (taste-tested recipes to make backcountry cooking easier), Life List (concise, inspiring description of everything you need to pull off a once in a lifetime trip), Start Smart (learn essential camping skills) and The Next Level (learn advanced, multi-sport skills). Features range from Backpacker's stories of adventures on American's trails to gear reviews. If you are a backpacker, Backpacker Magazine is for you.
Direct Magazine Service
Backpacker Magazine focuses on wilderness travel, and every issue features practical, how-to advice. In Backpacker readers will find the best places to go, the gear they`ll need to get there, as well as, great fold-out maps and stunning photography.
DiscountMags
Magazine of wilderness travel offering practical ""you can do it--here's how"" advice to enjoy every trip. Filled with the best places, gear and information for all kinds of hiking and camping trips with fold-out maps and stunning color photography.
SpeedyMags
[Cannot be sent to prisons] Backpacker magazine is proud to be the most comprehensive magazine of wilderness travel that offers the practical and prudent tips you need to enjoy every walk in the wild. THE BEST places, gear and information for all kinds of hiking and camping trips. Includes fold out maps and fascinating full color photography. [Cannot be sent to prisons]
MagazineLine
Backpacker Magazine is the magazine for people who love to camp and hike in the great outdoors.
Similar Magazines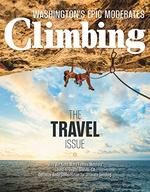 Climbing
Cover Price:
$3.99
Lowest Price:
$10.00
for 9 issues ($1.11/issue)
You Save:
$25.94 (72%)
Merchant:
Amazon
View details »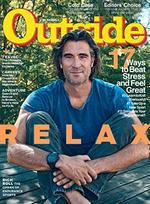 Outside
Cover Price:
$5.99
Lowest Price:
$24.75
for 36 issues ($0.69/issue)
You Save:
$190.89 (89%)
Merchant:
SpeedyMags
View details »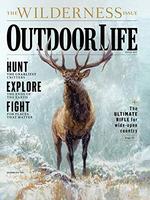 Outdoor Life
Cover Price:
$9.98
Lowest Price:
$21.94
for 36 issues ($0.61/issue)
You Save:
$337.16 (94%)
Merchant:
Direct Magazine Service
View details »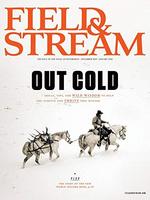 Field and Stream
Cover Price:
$7.83
Lowest Price:
$16.95
for 36 issues ($0.47/issue)
You Save:
$265.05 (94%)
Merchant:
Direct Magazine Service
View details »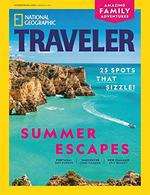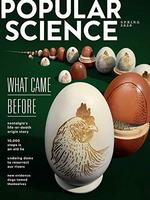 Popular Science
Cover Price:
$7.49
Lowest Price:
$7.49
for 8 issues ($0.94/issue)
You Save:
$52.39 (87%)
Merchant:
BestDealMagazines
View details »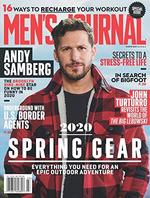 Men's Journal
Cover Price:
$5.99
Lowest Price:
$35.99
for 60 issues ($0.60/issue)
You Save:
$323.41 (90%)
Merchant:
SpeedyMags
View details »