Descriptions
DiscountMags
Taste of Home's Simple & Delicious magazine offers 90+ fail-proof, easy to fix recipes that promise mouth-watering meals fast. Plus time-saving tips for shopping, menus, food prep and storage.
SubscriptionAddiction
Packed with 100+ recipes and tips in every issue, you'll enjoy tons of easy, irresistible dishes and fast-to-fix meal ideas...a full-color photo of every finished recipe...and so much more!
MagazineDealsNow
Simple and Delicious is a spin-off food publication for busy people from the folks at Taste of Home magazine, featuring 150+ fail-proof mouth-watering recipes and meal planning tips every month. Issues are packed with helpful grocery lists, and tips for speedy shopping and storage. There are menus, food prep techniques and quick and easy-to-fix, mouth-watering meals, 30-minute meal ideas, quick food prep for great tasting leftovers, and secrets from Simple and Delicious test kitchen. If you want simple and delicious recipes you can make every weeknight and not spend a lot of money doing so, then Simple and Delicious is the magazine for you.
Amazon
Packed with easy meals for busy people, Simple & Delicious features 150+ fail-proof, simple-to-fix recipes and tips that promise mouth-watering meals fast! You'll love the helpful grocery lists, 30-minute meal ideas and easy plans for leftovers, plus secrets from our Test Kitchen for speedy shopping, simple storage, quick prep and more.
Direct Magazine Service
Simple & Delicious is a cooking and food magazine that helps busy home cooks get their meals on the fast track -- while saving time and money -- with easy dishes that they can whip up quickly.
Similar Magazines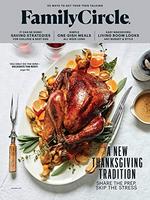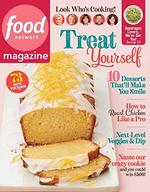 Food Network
Cover Price:
$4.50
Lowest Price:
$12.00
for 10 issues ($1.20/issue)
You Save:
$33.00 (73%)
Merchant:
Amazon
View details »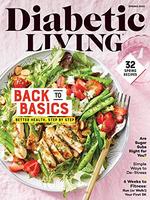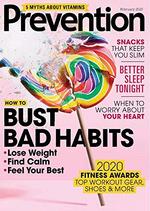 Prevention
Cover Price:
$11.97
Lowest Price:
$0.99
for 4 issues ($0.25/issue)
You Save:
$46.89 (98%)
Merchant:
Amazon
View details »