Descriptions
DiscountMags
Go behind the runways with W and sit front row at the world's hottest shows to get the first looks at the most fabulous fashion. In each issue of W, you'll discover fashion that is elegant, opulent, and colorful, plus people, parties, and Hollywood -- all like you've never seen them before. And with your subscription, you'll get the must-have, super-sized Spring and Fall Fashion Issues!
MagazineLine
W Magazine gives an in-depth look at the lifestyles and fashions for discerning, modern women
MagazineValues
Be on the cutting edge of all that defines elegance with W. Every issue takes you on a whirlwind tour of the glamorous life. Pull up a front row seat at fashion runways. Share secrets of the world's most beautiful women. Party with the famous and fabulous in Hollywood, New York and Milan. Spot the looks that will look fabulous on you. Go into the fashion showrooms, onto the red carpet and behind the velvet rope like no one else can! Only W makes you fashionable, sexy and unforgettable.
SpeedyMags
W is a monthly magazine for the contemporary woman interested in current fashion and living trends.
Similar Magazines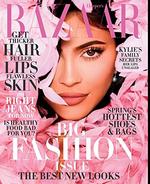 Harper's Bazaar
Cover Price:
$5.99
Lowest Price:
$9.99
for 10 issues ($1.00/issue)
You Save:
$49.91 (83%)
Merchant:
DiscountMags
Digital Subscriptions Available
View details »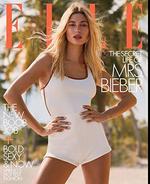 Elle
Cover Price:
$3.99
Lowest Price:
$9.95
for 12 issues ($0.83/issue)
You Save:
$37.93 (79%)
Merchant:
DiscountMags
Digital Subscriptions Available
View details »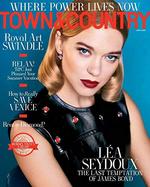 Town and Country
Cover Price:
$5.99
Lowest Price:
$15.00
for 10 issues ($1.50/issue)
You Save:
$44.90 (75%)
Merchant:
Amazon
Digital Subscriptions Available
View details »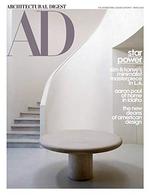 Architectural Digest
Cover Price:
$6.53
Lowest Price:
$14.99
for 11 issues ($1.36/issue)
You Save:
$56.89 (79%)
Merchant:
MagazineValues
Digital Subscriptions Available
View details »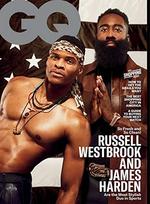 GQ
Cover Price:
$7.19
Lowest Price:
$26.01
for 33 issues ($0.79/issue)
You Save:
$211.19 (89%)
Merchant:
SpeedyMags
Digital Subscriptions Available
View details »